AUSTIN, March 17, 2022 – Greater Texas | Aggieland Credit Union grew its assets to nearly $1 billion in 2021 as the credit union also saw phenomenal growth in loans and membership.
The credit union announced its 2021 performance this morning ahead of its annual meeting.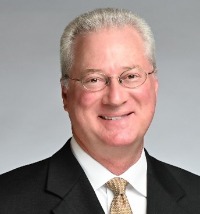 Howard Baker, Greater Texas | Aggieland President and CEO, said the credit union benefited in 2021 from a resurgence in member activity as well as outstanding lending performance.
"We are stronger, we are more focused, and we are able to meet the entire range of members' needs better than ever before," Baker said. He added that with the credit union's new headquarters building in Austin, dedicated three months ago, "the efficiencies we have gained by bringing all our administrative and back-office staff together are already seen in growth and member satisfaction."
In 2021, credit union employees volunteered more than 380 hours. The credit union also gave more than $190,000 to worthy causes within the communities it serves in support of education, children and youth, senior services, homelessness, disaster relief, and financial literacy.
Loan growth excelled in 2021, as Greater Texas | Aggieland increased the value of its loans by 24.4 percent, to more than $712 million. Baker said that the credit union's move to bring its indirect lending program in-house, as well as strategic use of advanced loan origination software are key contributors to the significant growth.
In total assets, Greater Texas | Aggieland grew by 15.3 percent, or almost $127 million, in 2021, to a total of $952 million. Over the past four years, the credit union has increased its total assets by 58 percent. Baker said the credit union is already well on its way in 2022 to achieving a major milestone of $1B in assets.
Membership grew by more than 5,000 in 2021, to just under 80,000 at the end of the year, and the credit union has since surpassed the 80,000 mark. In the past four years, Greater Texas | Aggieland has grown membership by 18 percent, or nearly 12,000 members.
"It is important to keep in mind that we were able to attain strong growth in an environment in which there were fewer new vehicles available due to global chip and component shortages and fewer newly built homes available due to supply chain issues," Baker noted. "Our achievements in 2021 are a testament to the work of the Greater Texas | Aggieland staff, our management team, and our volunteers on the Board of Directors and Supervisory Committee."
A copy of Greater Texas | Aggieland Credit Union's 2021 annual report can be downloaded here.
---
About Greater Texas
Greater Texas Credit Union, founded in 1952, is a financial cooperative that provides an array of personal financial products and services. Together with its subsidiary, Aggieland Credit Union – which serves the Brazos Valley – it offers a wide variety of consumer oriented banking services to its 78,000 members across the state of Texas. Greater Texas has locations in Austin, Houston, San Antonio, Bryan-College Station, Edinburg, and the DFW market with assets of nearly $1 billion.
PRESS CONTACTS:
Sidney Henderson
Rachel Bond
Greater Texas Credit Union
Marketing@GTFCU.org
(512) 323-4732
Kristine Tanzillo
Dux Public Relations
Kristine@DUXPR.com
(903) 865-1078