Austin, Texas, Jan. 17, 2023 – Greater Texas|Aggieland Credit Union has promoted Atif Naeem to Assistant Vice President of IT Infrastructure after serving as director of IT support for the past year. In his new role he is responsible for managing and modernizing all of the credit union's technology infrastructure.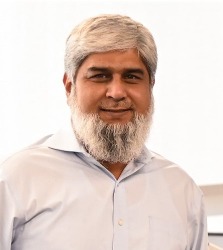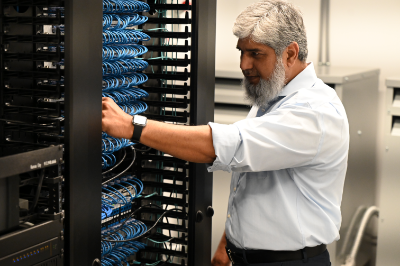 Naeem joined Greater Texas|Aggieland in 2021, bringing more than 20 years experience to the IT team. He has been instrumental in helping the credit union migrate to a new core platform that will go live in May.
"Technology has become the lifeblood of modern credit union operations, "said Kayvee Kondapalli, CIO of Greater Texas|Aggieland Credit Union. "With Atif in this key role, we will continue to advance our technological capabilities and ensure that our members enjoy all of their online and in-person experiences with us."
---
About Greater Texas Credit Union
Greater Texas Credit Union, founded in 1952, is a financial cooperative that emphasizes community stewardship, charitable giving, and employee volunteerism through its Greater Good initiative. Together with its subsidiary, Aggieland Credit Union – which serves the Brazos Valley – the credit union offers a wide variety of consumer-oriented banking services to its 80,000 members across the state of Texas. Greater Texas has locations in Austin, Houston, San Antonio, Bryan-College Station, Edinburg, and the Dallas-Ft. Worth market with assets of nearly $1 billion.
PRESS CONTACTS:
Sidney Henderson
Rachel Bond
Greater Texas Credit Union
Marketing@GTFCU.org
(512) 323-4732
Kristine Tanzillo
Dux Public Relations
Kristine@DUXPR.com
(903) 865-1078