AUSTIN, February 14, 2022
– Maintaining top workplace status and preparing for continued growth,
Greater Texas Credit Union
named Molly Daniels as Chief Human Resource Officer and Senior Vice President. Daniels brings nearly 25 years of HR management and talent development experience to the credit union.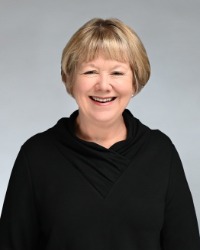 "In today's labor market, we not only need to offer competitive salaries and benefits, we need Human Resources to be a strategic internal partner and contributor," said Howard N. Baker, President and CEO of Greater Texas Credit Union. "Molly Daniels is a seasoned professional with a keen ability to effectively align Human Resources with overall organizational strategy, which goes well beyond simply hiring people and processing payroll."
In her role, Daniels spearheads the entire HR strategy, including employee relations, talent management, compensation and benefits, retention, as well as training and development. Her team focuses on organizational culture, ensuring the credit union offers a diverse, inclusive work environment.
She brings extensive experience and success from her previous senior level leadership positions with GECU, Kroenke Sports and Entertainment, Security Service Federal Credit Union, and Harland Clarke.
"The HR operation must be aligned with the business strategy in order to build a workplace where employees can thrive and grow professionally," said Daniels. "Having a job is not the same as having a career where employees are recognized for their contributions, rewarded with a competitive salary and benefits, and know their work is valued by their employer and peers."
Daniels added, "We want to provide an exceptional workplace experience for every employee, regardless of their role. This happens when HR and the entire credit union are working together toward the same goal."
With a degree in Human Resource Management and a general business minor from St. Mary's University in San Antonio, Daniels is certified by the Society of Human Resource Management and the HR Certification Institute.
---
About Greater Texas
Greater Texas Credit Union, founded in 1952, is a financial cooperative that provides an array of personal financial products and services. Together with its subsidiary, Aggieland Credit Union – which serves the Brazos Valley – it offers a wide variety of consumer oriented banking services to its 78,000 members across the state of Texas. Greater Texas has locations in Austin, Houston, San Antonio, Bryan-College Station, Edinburg, and the DFW market with assets of nearly $1 billion.
PRESS CONTACTS:
Sidney Henderson
Rachel Bond
Greater Texas Credit Union
Marketing@GTFCU.org
(512) 323-4732
Kristine Tanzillo
Dux Public Relations
Kristine@DUXPR.com
(903) 865-1078