Austin, Texas, October 23, 2023 – Greater Texas|Aggieland Credit Union has established a new executive position, Chief of Staff, and named credit union and banking veteran Scott Willmott to the role.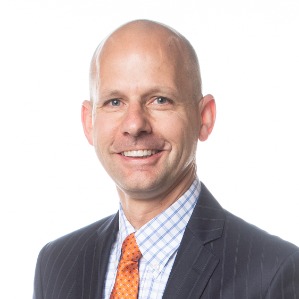 The Chief of Staff role, directly reporting to CEO Howard Baker, includes overall direction of all the Greater Texas|Aggieland operations. As the credit union has grown, now nearing $1 billion in assets, it seeks to ensure that its operations continue to run smoothly as they scale up in response to asset and member growth.
Willmott comes to Texas from Wisconsin, where he most recently served as chief financial officer for Verve, a Credit Union in Oshkosh. Before that he was president and CEO at Shoreline Credit Union in Manitowoc. He also served as chief financial officer at TBA Credit Union in Michigan and began his banking career at Citizens First Savings Bank in Michigan.
"The larger that a credit union grows, the more complex its operations become," Willmott said. "Greater Texas|Aggieland is taking a proactive step by recognizing the need to centralize oversight in a single role as it continues its strong growth, and I look forward to filling that role and helping to drive the organization forward."
"Smooth operations are essential to member service, and that is why we have added Scott Willmott to our executive team," said Howard Baker, President and CEO of Greater Texas|Aggieland Credit Union. "He will play a pivotal role in managing our growth and helping assure that we continue to provide the best banking experience for our members."
---
About Greater Texas Credit Union
Greater Texas Credit Union, founded in 1952, is a financial cooperative that emphasizes community stewardship, charitable giving, and employee volunteerism through its Greater Good initiative. Together with its subsidiary, Aggieland Credit Union – which serves the Brazos Valley – the credit union offers a wide variety of consumer-oriented banking services to its 80,000 members across the state of Texas. Greater Texas has locations in Austin, Houston, San Antonio, Bryan-College Station, Edinburg, and the Dallas-Ft. Worth market with assets of nearly $1 billion.