Bryan-College Station, TX, Oct. 5, 2023 – Four Texas A&M University faculty and staff who are members of Aggieland Credit Union will enjoy free parking for the 2023-24 school year after winning the credit union's annual Parking Prize Giveaway contest.
The winners were Amy Klinkovsky, Executive Director, Engineering Communications and Rachel Sneed, Library Associate at the Texas A&M main campus. The winners at remote campuses were Donna Lewis, Executive Assistant and Charlie Lindahl, Senior System Analyst/Campus Operations, both at the Texas A&M Health Science Center.
To qualify for the third annual Parking Prize Giveaway, A&M faculty and staff credit union members registered for the contest initially and then received one additional entry every time they swiped their Aggieland Credit Union debit card. The four winners were chosen from among the hundreds of entries from members who used their cards just under 20,000 times during the three months of the contest period earlier this year.
Winners receive up to $550 in campus parking assistance to cover the entire school year.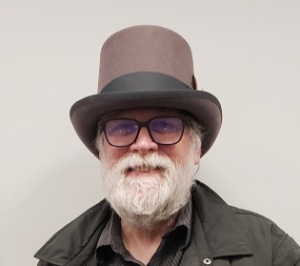 Lindahl, who coincidentally works for the Texas A&M Health Science Center parking department, said he was pleasantly surprised when he was selected as a winner.
"I was able to send the bill for my parking permit to Aggieland for reimbursement," Lindahl said. "Getting that paid means I had extra money to spend on my wife and stepson and on shots and chew toys for our brand-new Golden Retriever puppy. This is yet another reason I'm glad I joined Aggieland Credit Union."
As a Campus+ Partner, Aggieland Credit Union supports Texas A&M University faculty and staff with programs like the Parking Prize giveaway and special offers and incentives through the university's Living Well programs.
"The Parking Prize Giveaway is always a welcome bit of relief for the winners," said Jason McPhee, AVP Strategic Partnerships and University Relations of Greater Texas|Aggieland Credit Union. "We're glad we can continue to help our winning members in this way."
Photo caption: Charlie Lindahl was one of four Texas A&M employees to receive a free parking pass for the 2023-2024 year from Aggieland Credit Union.
---
About Aggieland Credit Union
Aggieland Credit Union was founded in 1985 by Aggies as a financial cooperative to support fellow Aggies and their families. The credit union is now a subsidiary of Austin-based Greater Texas Credit Union and emphasizes community stewardship, charitable giving, and employee volunteerism. Together with Greater Texas, Aggieland Credit Union offers a wide variety of consumer-oriented banking services to its 80,000 members across the state of Texas. The combined credit union has locations in Bryan-College Station, Austin, Houston, San Antonio, Edinburg, and the Dallas-Fort Worth market with assets of nearly $1 billion.