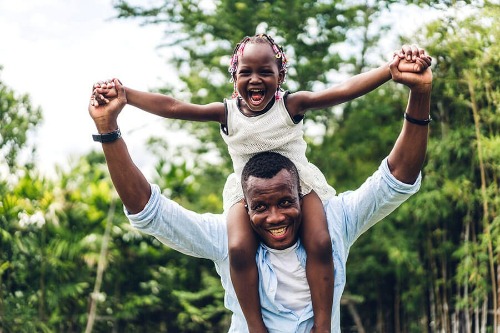 Why Finance With Aggieland Credit Union
When you join a credit union, you're joining a not-for-profit member-owned financial institution.
Aggieland Credit Union is a cooperative, and our members all have something in common. Whether it's where they work, go to school, or worship, or the professional association to which they belong - they all have an equal say, no matter how much they have in shares.
Signature Loans
A Signature Loan is a type of personal loan, the major distinction being that it does not require collateral backing. Competitive rates make these special, unsecured loans perfect for qualified members planning a vacation getaway, special event or big purchase. The maximum amount you can borrow on a Signature Loan is $10,000 and the loan can be used for any reason.
Helping Hand Loan
An unexpected expense or an emergency arises and you don't have the savings or funds to cover it. What do you do? Let Aggieland Credit Union lend you a Helping Hand. Our Helping Hand Loan is there when you need it most. Previously known as our Merry Money Loan, the Helping Hand Loan is offered year-round and offers rates as low as 12.99%.
Benefits of the Helping Hand Loan:
A loan for unexpected expenses
Low, fixed rate
10 month repayment
Minimum loan amount of $700
Maximum loan amount of $2,500
No waiting period for funding
Members may receive one Helping Hand Loan in a rolling 12 month period
Emergency Loan
Emergency loans are limited to certain situations such as a death in the immediate family, unforeseen auto repairs, medical expenses that affect your livelihood, or catastrophic disasters. An emergency loan is a one-time payment loan and is approved only once in a twelve month period.
For more information on these various loans please contact our Loan Department (800) 749-9732.
Lending Notice
New member applicants may not be eligible for unsecured loan applications for a period of 90 days. All unsecured loan applications may require additional review and verification during the application process.
No loan applications will be considered until membership applications have been completed and all information including identification verified.
Frequently Asked Questions

Do I need to be a member to qualify for an Aggieland Credit Union personal loan?
Membership is required to qualify for our products and services. Fortunately, if you're eligible for membership, joining is easy: a $5 minimum deposit in an account.
Aggieland Credit Union membership comes with a range of benefits and discounts, as well as special access to various insurance and tax products and services.
Who is eligible to join Aggieland Credit Union?
You can become an Aggieland Credit Union member if you live, work, worship or go to school in portions of the following counties:
Brazos
Bastrop
Dallas
Harris
Hays
Hidalgo
Bexar
Tarrant
Travis
Also eligible for membership are businesses and other legal entities located in portions of these counties, as well as employees, faculties, and staff of the following educational institutions:
Texas A&M University
Texas State University
Bastrop ISD
Elgin ISD
Hays Consolidated ISD
Leander ISD
Northwest Lineman College
Membership is also open to immediate family member(s) of individuals who are eligible to join, or if someone in your household is eligible to join.
We define "household" as those individuals living in the same residence, maintaining a single economic unit. This can mean any permanent member who participates in the maintenance of the household (i.e. family members, domestic partners, foster children, legal guardians, and roommates).
What are Aggieland Credit Union's emergency loan rates?
When it comes to Aggieland Credit Union emergency loans, rates may be as low as 12.99%* APR.
For answers about specific term lengths and any additional considerations, you can consult with one of our experienced loan officers.
How are required monthly loan payments determined?
Your individual loan rate will vary based on your credit history and payment history. Borrowers who qualify for the lowest rate will have a better credit score than borrowers with less credit or lower scores. If you're thinking of taking out a loan, be advised that a history of full, on-time payments tends to affect your credit score for the better.
How do I know if I should consolidate my debts?
When you consolidate your debts, you can sometimes reduce your interest payments and pay off your loans more quickly so you can get out of debt faster.
Will Aggieland Credit Union help me if I have questions or concerns through the life of my loan?
Absolutely. One of the benefits of borrowing through a credit union is that we're invested in your success. When one member thrives, every member wins.
In addition to applying online, can I make payments and manage my loan online?
Yes! We offer online and mobile banking for your convenience.
Our digital banking services help you manage your accounts, make payments, transfer funds, and more. We also offer budgeting tools, a branch locator feature, and other resources. Set up automatic payments so that you don't have to worry about missing a payment.
You can also sign up to receive automated accounts with alerts about your account, as well as secure eStatements, with the ability to view up to twelve months' worth of past statements online.
In addition to online payments, you can pay in person at any branch, mail in your payments, or you can make payments over the phone for a $10 convenience fee.
What other products and services does Aggieland Credit Union offer?
We offer a range of financial products and services, including a variety of checking and savings accounts. The accounts available to eligible members include:
Free Checking
Student Checking
Essential Checking
Business Checking
Teen Checking
Gold Star Checking Club
Regular Savings
Term Share Certificates
Money Market Accounts
Christmas Club
IRAs
Health Savings Accounts
Coverdell ESAs
Our loan offerings include not only personal loans, but credit cards, mortgages, auto and recreational vehicle loans and refinancing, home equity loans and lines of credit, boat and motorcycle loans, private education loans, and business loans.