As your financial partner, we take our commitment to offering affordable products to meet your needs and goals seriously. With our Insurance solutions, you will enjoy access to over 40+ carriers and a wide range of solutions to fit your needs. Use our quick and easy online application to get a custom insurance quote in minutes. It's easy to get trusted and affordable coverage with Aggieland Credit Union.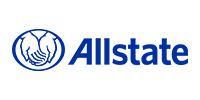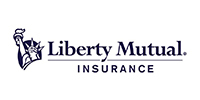 + more

What Members are Saying About Aggieland Insurance Solutions
Insurance Options
You trust Aggieland Credit Union to provide you and your family with quality products and services to meet your financial needs.
Insurance protection is part of a solid financial plan. From getting a good rate on coverage for your car to making sure your life insurance is adequate, dependable insurance coverage ensures financial relief when you need it. And along the way, you'll take comfort in knowing you're protected.
Auto Insurance

Whether you're on the road for work or play, or nervously needing to insure your teenage driver, we've got you covered with affordable and convenient auto coverage options.

Home Insurance

Comprehensive coverage to protect the place you call home. Whether you're on the Gulf Coast or in the southern part of Tornado Alley, you can rest easy knowing your home and property are insured.

Renters Insurance

Theft, property damage, and liability protection that's flexible and convenient. Whether you're renting a cottage, house, or penthouse apartment, we've got the perfect insurance policy for you.

Business Insurance

You've worked hard to build your business. Make sure your assets are protected with affordable and convenient coverage options. Protect yourself from accidents, natural disasters, litigation, and more.

Pet Insurance

They're one of the family, so make sure they're covered too. Pet insurance can cover routine exams and vaccinations while ensuring you're not stuck with an expensive veterinary bill.

Event Insurance

No matter how much time you put into planning the big event, some things are unpredictable. Don't let an illness, extreme weather, or accidents derail the day.
There's More
Whether you want to protect a boat, snowmobile, or even your vacation - we've got you covered.
Even More Coverage Options
Accidental Death and Dismemberment (AD&D) Insurance Coverage
Greater Texas and Aggieland Credit Union wants to help protect your family and as an account holder age 18 or older, you are automatically:
Eligible for $2,000.00¹ Accidental Death and Dismemberment (AD&D) Insurance Coverage paid for you by your credit union
Pre-Authorized for Additional Coverage up to $300,000.00¹
Guaranteed Acceptance
No Medical Exams or Health Questions
Please click the link below to review the complete terms, conditions & exclusions and to enroll.
This product may not be available to residents of all states.
1Benefits reduce by 50% at age 70
For California Residents: Insurance product offered by Affinion Benefits Insurance Services, Inc. Chubb is the marketing name used to refer to subsidiaries of Chubb Limited providing insurance and related services. Insurance provided by Federal InsuranceCompany. Chubb, P.O. Box 1600, Whitehouse Station, NJ 08889-1600.
---
Recuperative Care Plan
Insurance for out-of-pocket expenses after a hospital stay.
Benefit Includes:
Post-hospital care and household expenses most insurance plans are not designed to cover – payable as a lump sum based on number of days in the hospital. Pays in addition to other insurance.
60-day "Free Look" trial period.
$200 daily cash benefit for all kinds of sickness (up to $73,000).
$400 daily cash benefit for covered accidents (up to $146,000).
Maximum benefit period 365 days.
Underwritten by Minnesota Life Insurance Company.
Guaranteed acceptance coverage with no medical exam or questionnaire.
Individual Plan Rate: $24.00/month.
Family Plan Rate: $36.00/month.
As a member, keep an eye out in your mailboxes for information on how to sign up for our Recuperative Care Plan. 
*Families eligible for the Advance Premium Tax Credit save an average of $434.39 per month on their health insurance when they shopped through GoHealth (2015 OE). 
**Over 75% of those who enrolled through GoHealth are eligible for the Advance Premium Tax Credit to lower the cost of their health insurance (2014 OE).
Life Insurance Plans We offer TruStage Life Insurance Policies to help you protect the people who matter most in your life. Underwritten by CMFG Life Insurance Company, these plans are designed to fit your budget and provide excellent coverage.
Learn More

 

or call 1-855-612-7909 for more information.




© TruStage, 2015. All Rights Reserved. TruStage™ is a marketing brand used to identify products offered through CMFG Life Insurance Company and programs offered through CMFG Life insurance agencies to credit union members. TruStage™ Life Insurance is offered by TruStage Insurance Agency, LLC and issued by CMFG Life Insurance Company. The insurance offered is not a deposit and is not federally insured or guaranteed by your credit union. 
---
Hospital Accident Plan
With this Hospital Accident Plan Member Benefit, when a covered accident lands you in the hospital, you can receive the following Cash Benefits:
$1,800 a day Intensive Care Confinement
$900 a day Hospital Confinement
$450 per accident Emergency Room Treatment All Cash Benefits are paid directly to you, in addition to any other insurance you may have — all yours to spend any way you want.


[This is an offering for insurance. It is not a deposit, not FDIC insured, not guaranteed by the bank and not insured by any federal government agency.]
This is an accident only policy and does not pay benefits for loss from sickness.
This information is a brief description of the important features of this insurance plan, not an insurance contract. Actual coverage is subject to the language of the policy including applicable exclusions and limitations, and may not be available in all jurisdictions. Insurance product offered by Franklin Madison Group, LLC. For California Residents: Insurance product offered by Franklin Madison Insurance Services, LLC. Insurance is underwritten by Federal Insurance Company, a Chubb company. Chubb, PO Box 1600, Whitehouse Station, NJ 08889.
Confinement benefits reduce by 50% at age 65, and reduce to 25% at age 75.