Austin, Texas, October 12, 2023 – Credit Union Magazine named Jason McPhee a 2023 Credit Union Rock Star. McPhee is the AVP of Strategic Partnerships and University Relations for Greater Texas|Aggieland Credit Union.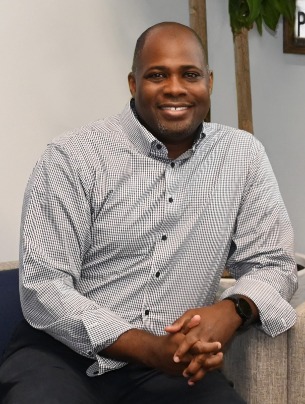 McPhee is a newcomer to the credit union industry. He joined Greater Texas|Aggieland in 2021 after 20 years in experiential marketing for national brands including Coca-Cola and Keurig. His experience – coupled with his magnetic personality – has boosted the credit union's awareness and established new relationships on the campus of Texas A&M University, which has 50,000 students.
The Credit Union Rock Stars program recognizes professionals who inspire and innovate to advance the missions of their organizations. The 25 individuals selected for the 11th annual class of Rock Stars were selected by Credit Union Magazine's editorial team for their exceptional creativity, innovation, and passion.
McPhee has enabled Aggieland to form partnerships with a number of influential organizations tightly affiliated with Texas A&M, such as the Aggie Moms. These relationships have increased membership and brought in large deposit accounts that have strengthened the credit union's assets.
"Jason is talented at creating experiences that are engaging and fun and connect with people," said Sidney Henderson, Vice President of Marketing at Greater Texas|Aggieland Credit Union. "He has made our brand more meaningful and relational, which is making a positive impact on the credit union."
McPhee's Rock Star profile is accessible here.
---
About Aggieland Credit Union
Aggieland Credit Union was founded in 1985 by Aggies as a financial cooperative to support fellow Aggies and their families. The credit union is now a subsidiary of Austin-based Greater Texas Credit Union and emphasizes community stewardship, charitable giving, and employee volunteerism. Together with Greater Texas, Aggieland Credit Union offers a wide variety of consumer-oriented banking services to its 80,000 members across the state of Texas. The combined credit union has locations in Bryan-College Station, Austin, Houston, San Antonio, Edinburg, and the Dallas-Fort Worth market with assets of nearly $1 billion.