Austin, Texas, March 23, 2023 – Stephanie Stout has been named to the Greater Texas|Aggieland Credit Union executive team with a promotion to Vice President, Member Contact Center.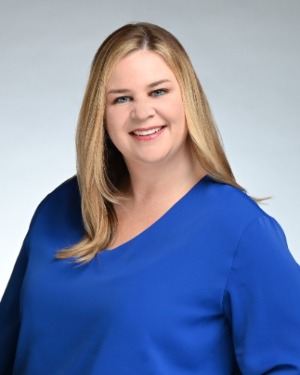 Stout came on board at Greater Texas in 2021 and quickly established herself as an effective contact center leader. She has strengthened member relations, formalized a data-driven operational plan, and created a top-tier member experience. She has also been an integral player in the implementation of advanced technology to better serve members and in the development of the credit union's new core system.
"Stephanie is extremely dedicated to making sure our contact center delivers exceptional service to every member," said Howard Baker, President and CEO of Greater Texas|Aggieland Credit Union. "By leveraging the use of new technology and the talents of our people, Stephanie is helping us deliver a top-tier experience for anyone who engages with the contact center."
Outside of her role at Greater Texas, Stout is Vice President of the Parent/Teacher/Friends Board at Brentwood Christian School. She also serves as an ambassador for the online program of the University of Texas at San Antonio.
Stout will receive her bachelor's degree in multidisciplinary studies in May 2024 from the University of Texas at San Antonio.
---
About Aggieland Credit Union
Aggieland Credit Union is a subsidiary of Austin-based Greater Texas Credit Union. The full-service financial cooperative serves students, faculty, administration, friends, family, and loyal alumni of Texas A&M University. Through its parent, Greater Texas, Aggieland members can bank from either credit union with locations in Austin, Houston, San Antonio, Bryan-College Station, Edinburg, and the DFW market.